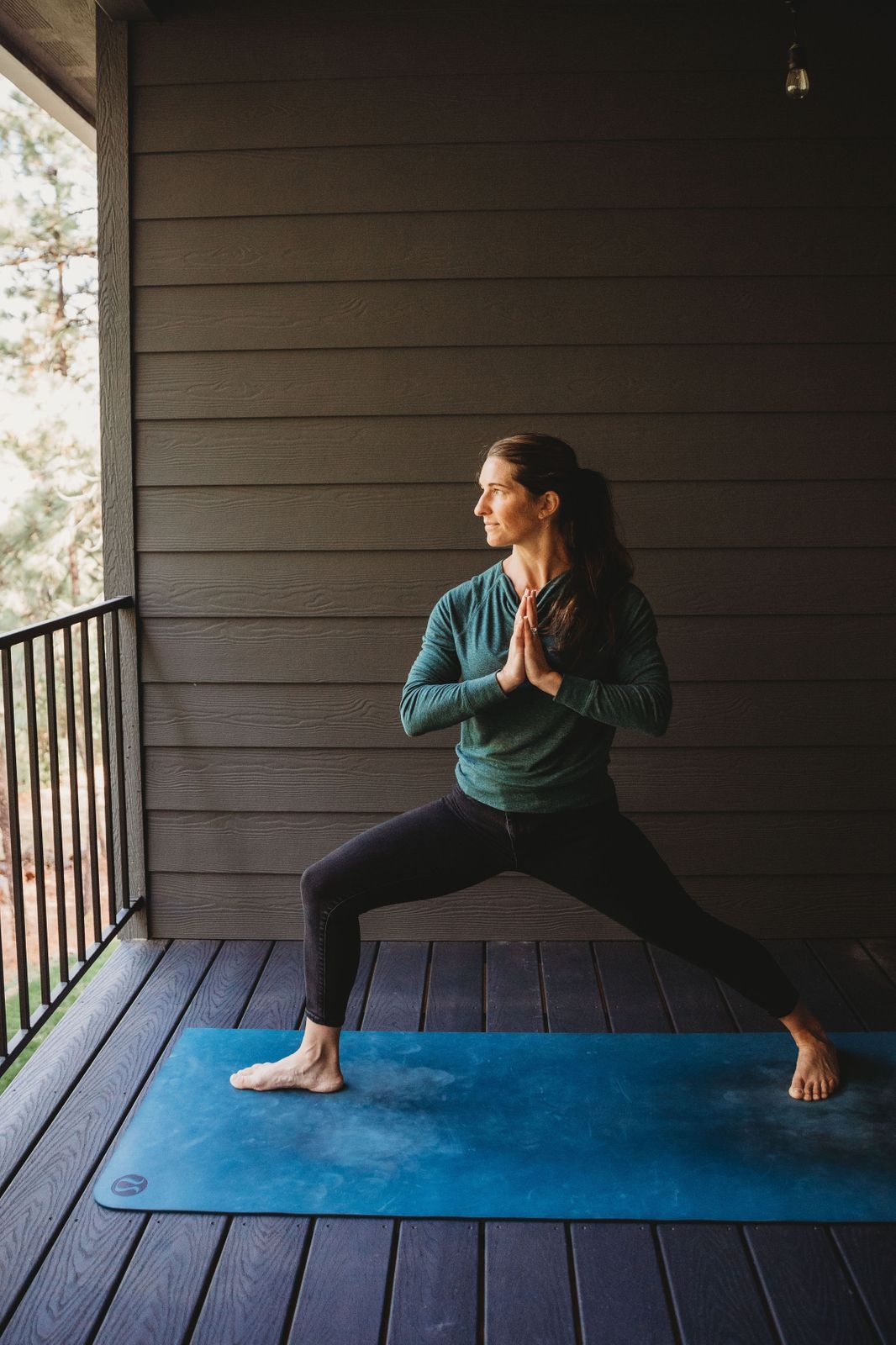 I'm pretty short. I'm a recovering perfectionist. I'm a Mom and my kids keep me driving circles. I have a supportive husband who lets me talk yoga all the time. I love Jesus. I'm curious about life and the human experience. It's when I practice yoga that I ignite my creativity, strength, intuition, and awareness which helps me connect with others and with God. I love my yoga practice and I mostly do it in my home. I want to help you practice yoga in your home easily and appropriately.
Here's how I got started:
It was not love at first sight for me and yoga. I took my first yoga class in 2006 and did not take another one until 2008. I learned not all yoga is created equal. My second yoga class was the beginning of my yoga story. After that, I practiced yoga consistently in my living room for several months watching various yoga DVD's and attended occasional studio classes when I could. I was so kinked up in my body that most poses seemed hard to get into, difficult to stay in and a challenge to release out of. I developed an obsession around the demands of the physical postures. I was encouraged by the self-improvement it provided--mainly the enhancement in my running performance and recovery. I honed in on skillfulness in strength, alignment and flexibility. It was all about the physical until it wasn't.
The physical benefits were the driver that led me to yoga, and the inherent therapeutic quality of yoga that provides stress management and recovery is what held me and impelled me to continue. Yoga allowed me to adjust and accept internal and external stressors with greater ease. Through this transformational time I was learning how to regulate my physical, emotional, and mental responses to everyday demands and stress. Yoga was my healing balm. I'm not saying it's always easy but yoga is one of my tools to edge off physical and mental discomfort. The next step was to study and learn the "why", so I began my yoga education. I finished my first vinyasa yoga training in 2016 in Carlsbad, CA. I received my advanced E RYT-500 certification through Soul of Yoga in Encinitas, Ca. I am currently studying to become a certified yoga therapist with Soul of Yoga. I am particularly interested in the integration of modern day science and the timeless wisdom of yoga. My passionate intention is to help people enhance their health and well-being through their own self-study using the tools of yoga and updated scientific information.