No doubt the current situation we find ourselves living in has been difficult. The roller coaster of emotions most of us have experienced over the last several months has us lamenting over what we have lost.
Frustration, grief, disappointment, sadness, confusion and anger are just a few that come to mind. Some of you may feel the impression of these emotions as tension living in your body, your mind, your heart.
Instead of allowing our thoughts to be consumed by this, our hearts to feel the heaviness of this, and our bodies to feel restricted by this, let's practice yoga to peel back the layers of accumulated tension. Show up on your mat and move, breathe and pause while spotlighting awareness. That very awareness will foster our ability to undo and unlearn old patterns and ways. Let's practice yoga to ignite our creativity and intuition to create new, improved patterns and ways. Let's practice living life on our mat. After all, we are life that is experienced through our body. We are spiritual beings in human form.
This morning I received these following words on my vitamin packet.
Truth and inspiration. I love when these reminders are dropped in on us from unexpected sources. So, we adjust. What we turn our attention to, tends to strengthen. Let's move our bodies that we've been blessed with toward calm strength and ease. To move and breath and connect in order to heal, strengthen and thrive.
In a couple weeks I will be leading a yoga practice outside and under the tents at Arbor Crest. The practice will support healing and foster well-being through movement, stillness, nourishment and connection. Movement to generate circulation, cultivate energy, and develop a calm sense of strength enveloped inside of nourishing breath. Connection to the field of support of others, yourself and God. Connection to the nature surrounding you and the very elements of nature within you. Stillness to invite in awareness and relax into effortless sensing and receptive being-ness.
My friends, I hope you will join me on June 6th at 10:00 for a Gentle Yoga practice on the bluffs at Arbor Crest. This will kick off a series of yoga sessions to attend throughout the summer. We will move together, hold silence together, nourish together and connect with the support of one another doing a simple practice of yoga.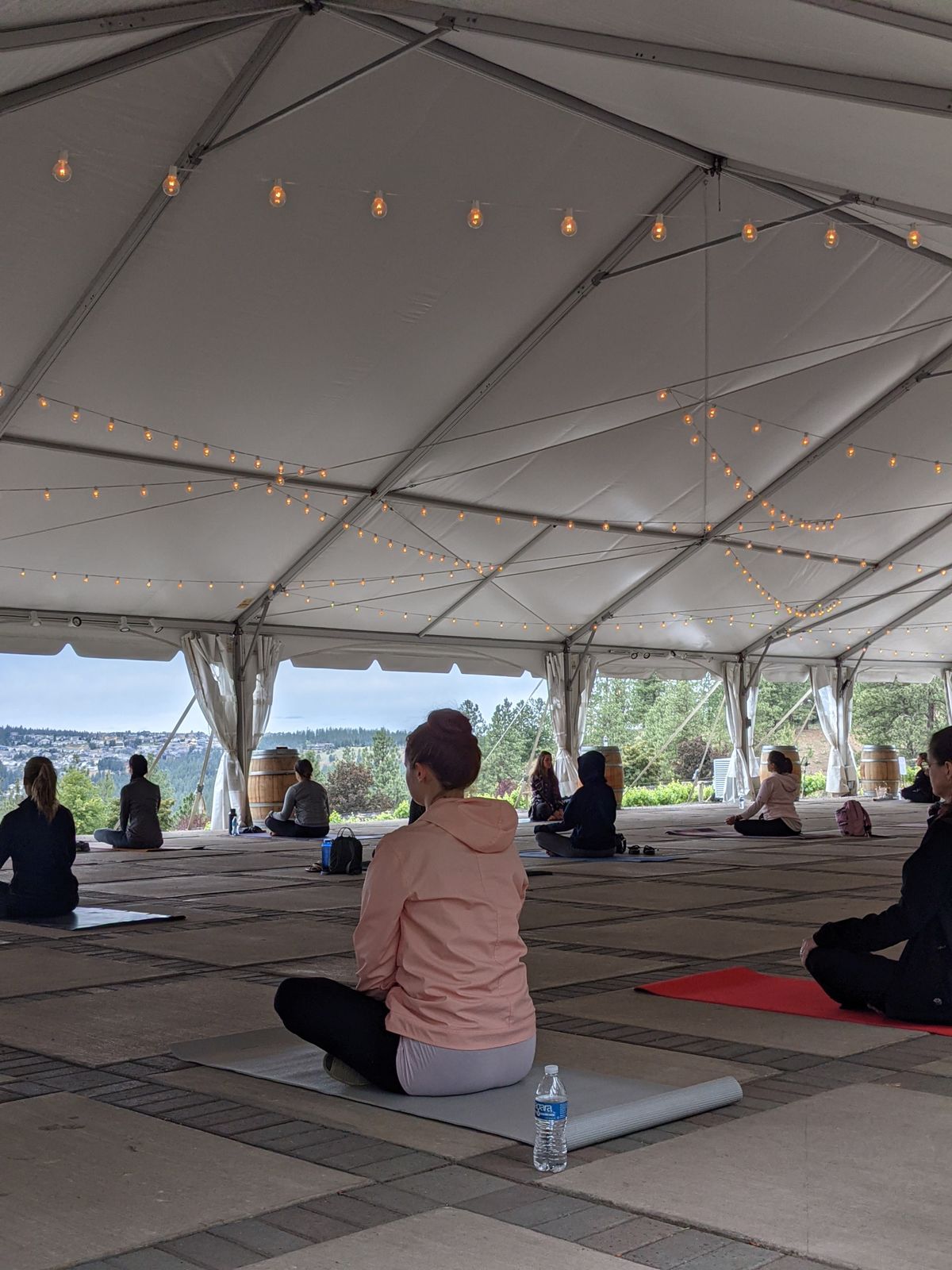 Please visit Arbor Crest website to register and save your spot!
Details:
10:00 Arrival and sign-in time
10:30-11:30 Gentle Yoga
11:30-12:00 Mimosa, enjoy the grounds and view, food and other drinks available for purchase.
Future yoga events at Arbor Crest:
June 27th, 10:00
July 11th, 10:00
August 1st, 10:00
August 15th, 10:00
August 29th, 10:00
Click here to register and reserve your spot!